How do I remove the Iso-Pod?
In order to remove your speaker's Iso-Pod, you will need to unscrew the screws located at the rear bottom of the speaker: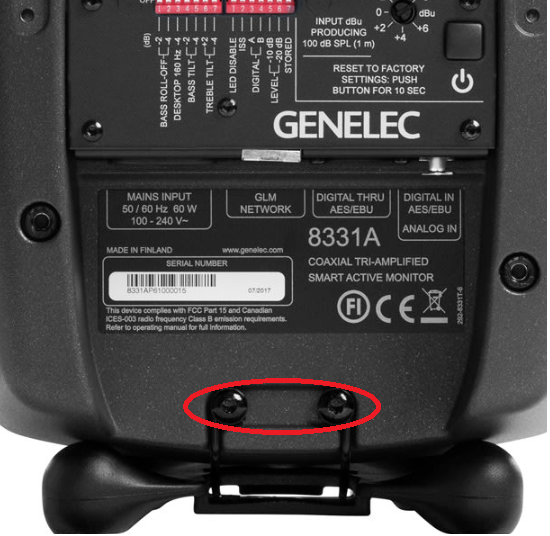 To do this, you will need a T20 Torx screwdriver. Older models may have Iso-Pods that require a Phillip's head screwdriver.
Please do not attempt to remove the screws with the incorrect screwdriver, as this can result in stripped screw heads.